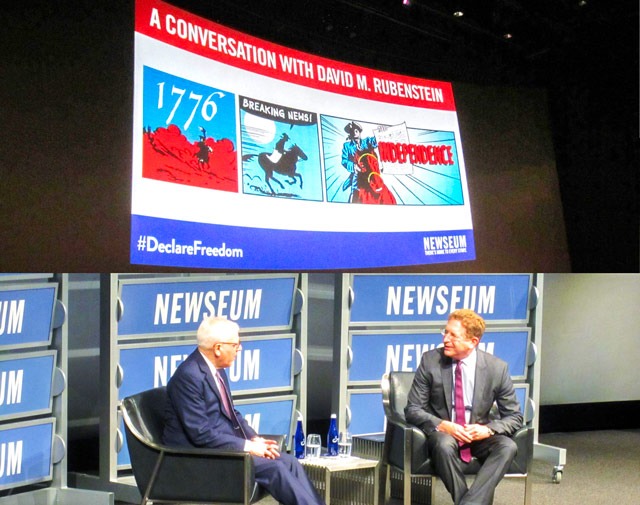 Last night we were fortunate to attend the Newseum's reception and program "1776-Breaking News: Independence" in Washington, DC. Featured was a 240-year old edition of The Pennsylvania Evening Post, the first to publish the newly adopted Declaration of Independence. This rare newspaper is on loan to the Newseum from David Rubenstein, business leader, philanthropist and co-founder of The Carlyle Group.
This is a fascinating exhibit, made more meaningful by the conversation about American freedom between Newseum CEO Jeffrey Herbst and David Rubenstein. Mr. Rubenstein's patriotic philanthropy and passion for U.S. history are truly one-of-a-kind. In a digital age, the experience of original documents, he reminds, is powerful. "It's a chance to see what documents mean…inspire you to learn more…it causes you to think." Indeed.
In similar way, we've come to see how each company, organization and hospital has documents that define its origin and values. It's always a privilege to be able to integrate these into retrospective art that educates and motivates.
Here's more information on the Newseum exhibit: http://www.newseum.org/2016/05/12/new-exhibit-on-the-declaration-of-independence-opens-july-1/
---