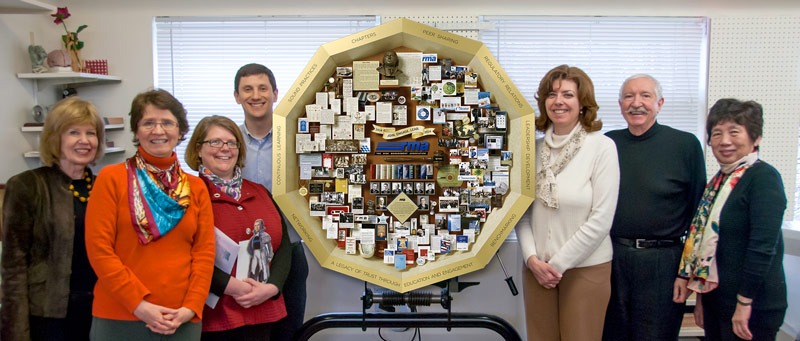 Some people are one-of-a-kind. Heng You, Manager of Risk Management Association's Systems Information Center, is definitely among them. We salute Heng on her retirement.
In One Of A Kind's 31-year history, RMA's centennial art project remains a highlight—and what a dynamic team we worked with!  One unique advantage as we began our research and editing RMA's 100-year story was the organization's extensive archives.  We soon realized why they were so well-organized and accessible. In a word: Heng.
Heng's extraordinary knowledge, energy and follow-through were invaluable in helping RMA's 100th anniversary collage reach its potential. She could locate almost any potential material in minutes, and with great enthusiasm.  In addition, a friendship developed that made our collaboration even more special.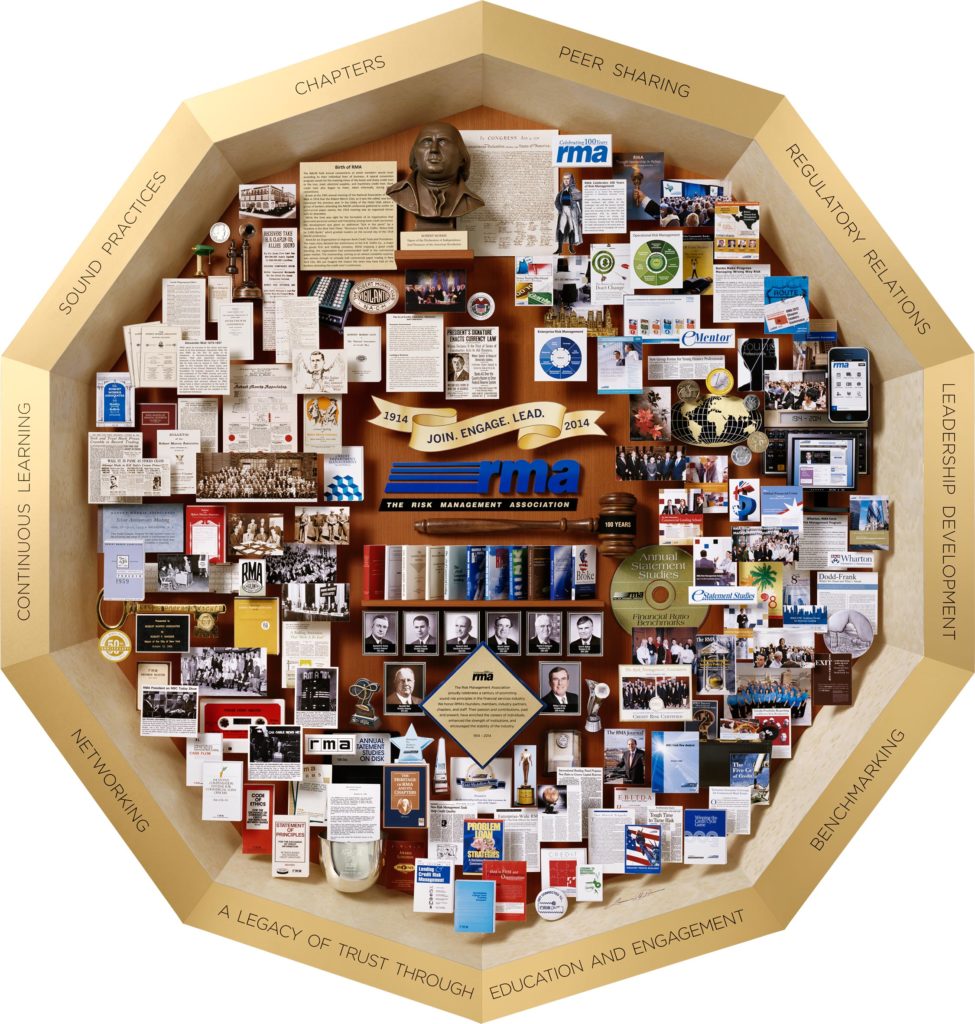 No doubt we join hundreds of members and visitors who have benefited from Heng's expertise and will miss knowing she is managing RMA's archival records with such meticulous care. Brava on a job well done and best wishes for the future!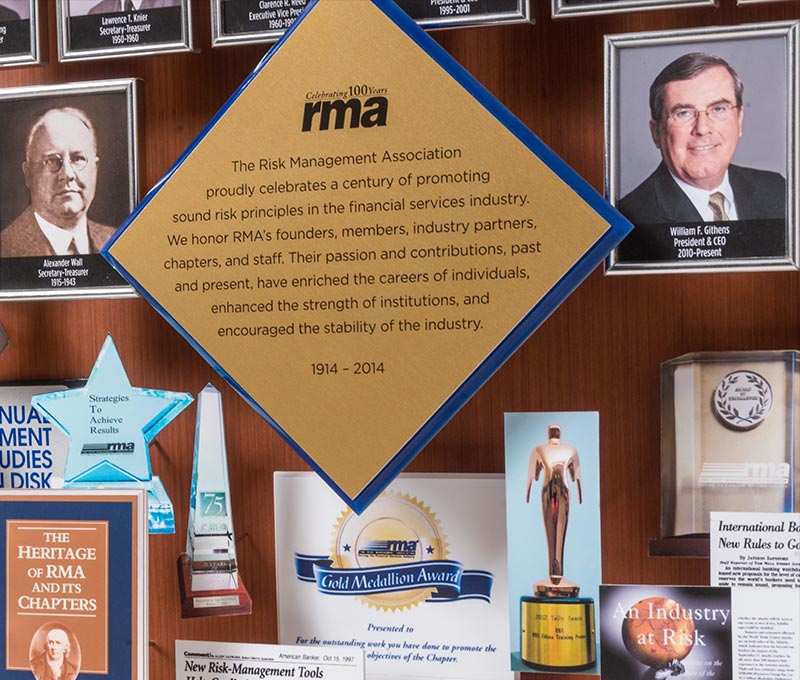 Too see more of RMA's Centennial Artwork, and to explore an Interactive Descriptive Key of the collage, click here.
---