For 10 years, we have been most fortunate to collaborate with American Society of Civil Engineers' Executive Director Patrick Natale on extraordinary and inspiring 3-dimensional commemorative art. His leadership, accomplishments and attention to detail are indeed One Of A Kind!
Lawrence and I attended a reception this week honoring Pat's retirement—a bittersweet occasion—made exciting by the fact that the next day, Pat would be presented with his own ASCE 3-dimensional collage at an ASCE staff tribute.

Deputy Secretary of Transportation Victor Mendez and Bud Wright, Executive Director of AASHTO, another great client, and past ASCE Presidents/collage recipients were among attendees at Pat's Capitol Hill reception.
Pat's passion for the profession and its history, coupled with a great appreciation for the contributions' ASCE's Presidents, initiated one of our most creative projects ever. Pat wanted ASCE's lobby to celebrate this story, from 1852 to current, with each President's image and information commemorated within the art.
Four retrospective collages resulted, honoring the Presidents and reflecting the evolution of civil engineering, its materials, and accomplishments in 50-year eras.
Pat was also closely involved each year in the creation of a retiring President's collage, presented at ASCE's annual meeting. The care he invested in each tribute is memorable.
"When you love what you do," said Pat at his reception, "it makes it easy." We agree. Our best wishes.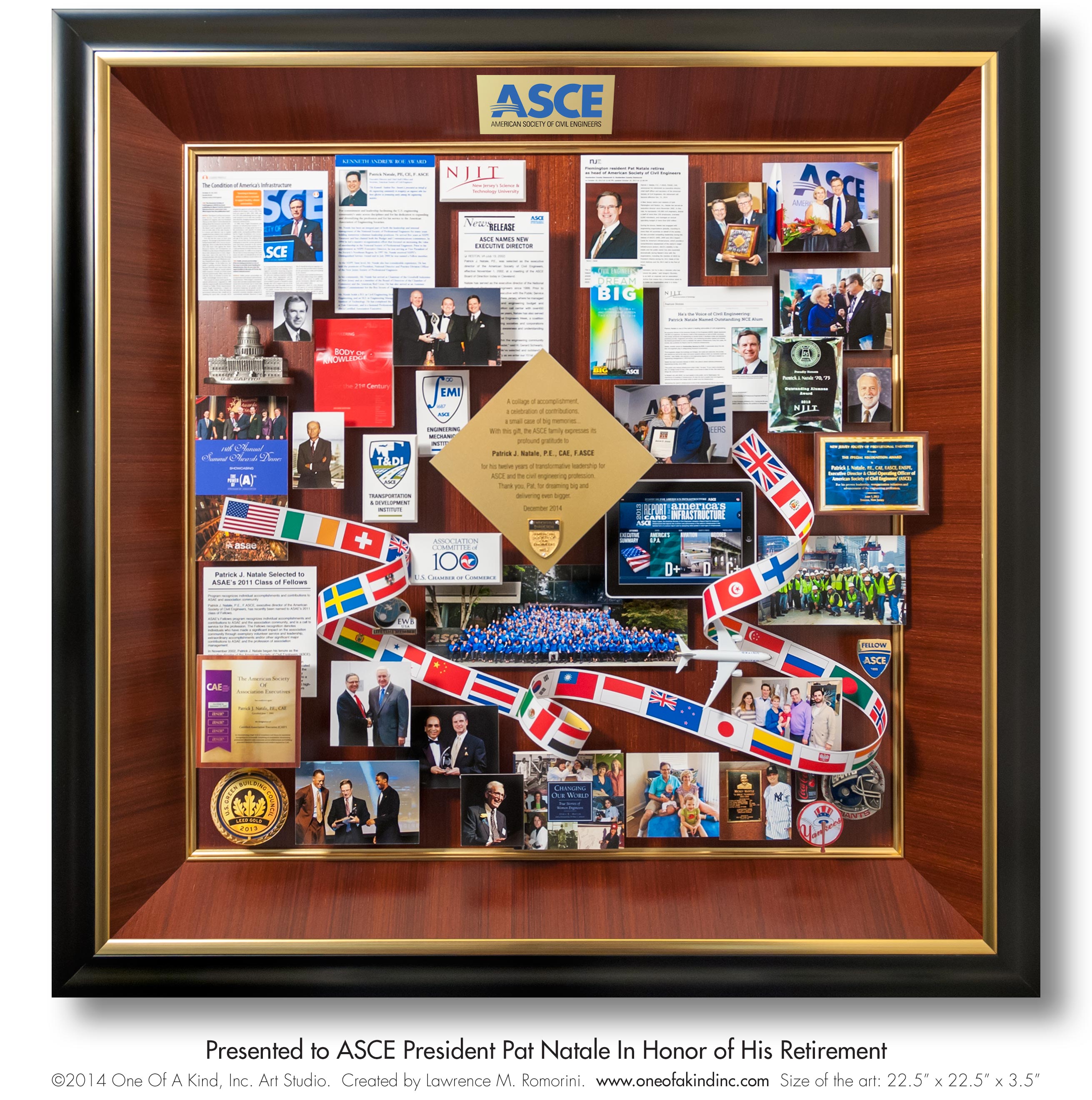 ---