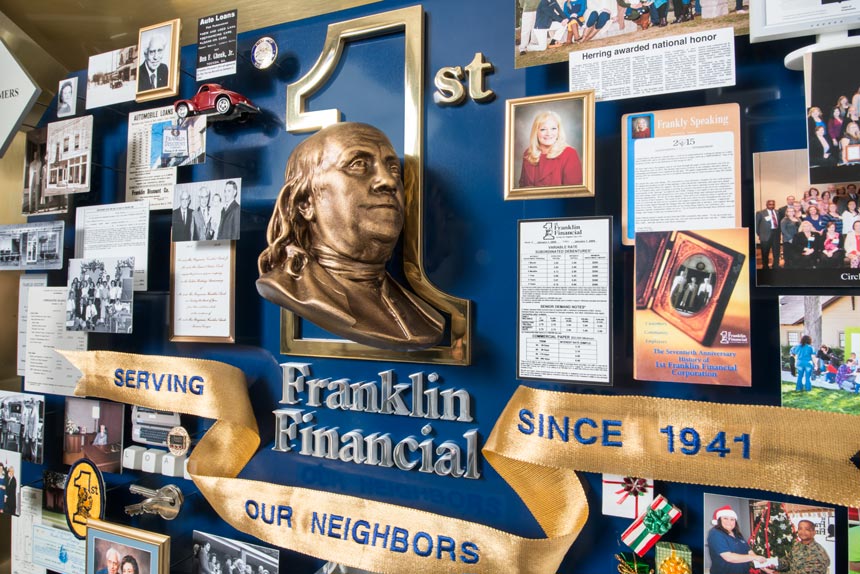 1st Franklin Financial Corporation, headquartered in Toccoa, Georgia, recently showcased One Of A Kind 3-dimensional art to commemorate their 75th anniversary. Their retrospective reflects an amazing story of enterprise and service, beginning with a $34 auto loan in 1941 and expanding now to 292 loan offices in 6 states. It also celebrates three generations of family leadership, with framed photographs of founder Ben F. Cheek, Jr., Ben F. Cheek III, Ben F. Cheek IV, and current President & CEO Ginger Cheek Herring.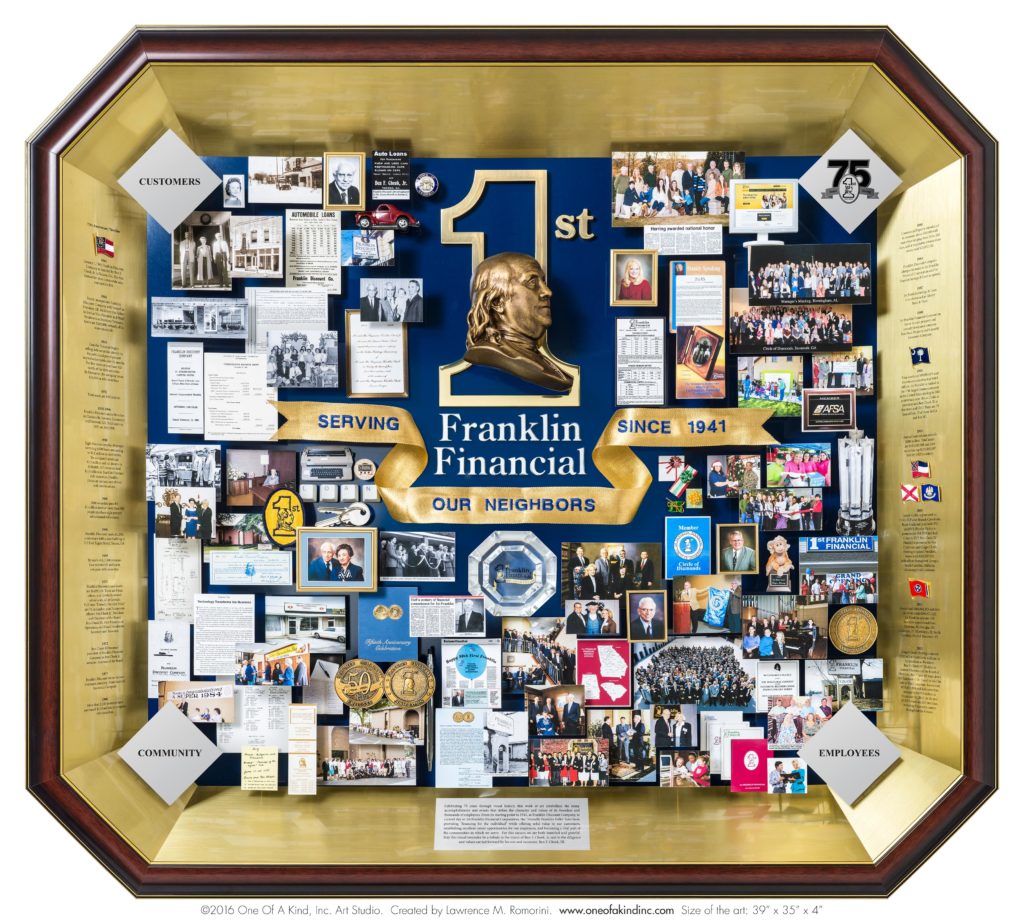 The 1st Franklin Financial brass logo includes a miniature 3D bust of company namesake Benjamin Franklin. The art flows counterclockwise and features articles, documents and 3D items, including a miniature vintage car, 1st Franklin medallions, car keys, miniature flags from the states where the company operates and a diamond-shaped Lucite 1st Franklin Financial award. A historical timeline, engraved on the left and right sides of the art, communicates a more detailed history, highlighting executive transitions, new locations and asset growth.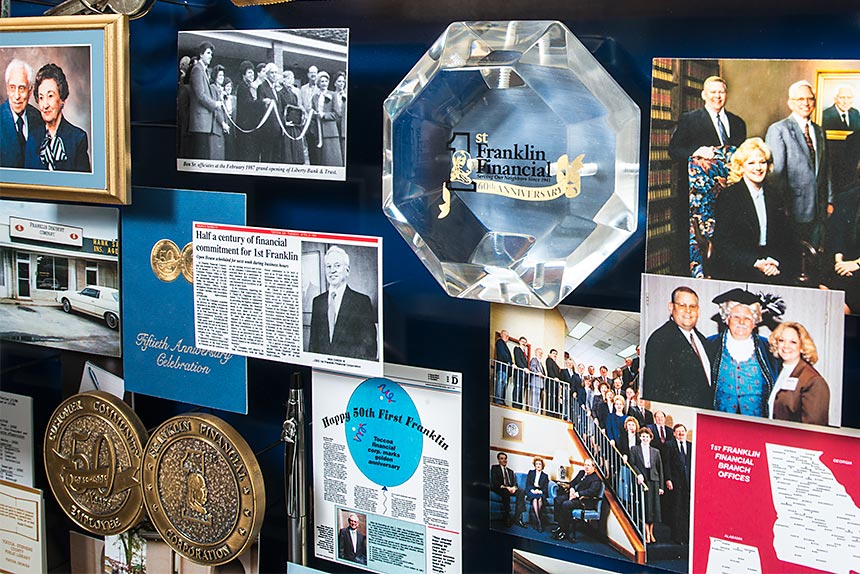 The art was unveiled first to employees and members of the Cheek family, then to the public at a 75th Anniversary Customer Appreciation event. Our client wrote afterwards, "It looks wonderful. We've gotten great feedback! Everyone is well pleased." Always exciting to hear!
The art will be permanently installed in the Investment Center, where the Executive Team and Cheek leadership can enjoy their 75th anniversary art every day. Our best wishes to 1st Franklin Financial for continued success!
---